Happy Holidays!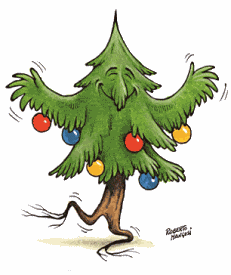 Why blog this time of year?
Inquiring minds want to know...

Reasons for blogs:
Showcase your personality
Create a feedback cycle
Build a loyal community
Create an emotional investment
Increase your credibility
Blogging is as effective as word-of-mouth.
Blogs are the perfect tool for "hooking up" your site to the social web and to support traditional SEO initiatives.

Why pay per click or other advertising venues when you can BLOG - on yours, your friends, on social blogs, consumer products, etc. Keep your name out there by blogging often & adding your post comments to other blogs.

OK, now that we have that settled - have a look at some stores that have tremendous product & bargains - but don't overlook mine - wouldn't want to miss anything would you?

My OLA House: www.onlineauction.com/store/supergranny
My website: http://supergrannystreasures.mybisi.com/
Gifts Galore & MORE

Brightgems Treasures
You will find new fine jewelry, fashion jewelry, and vintage jewelry. Rings, earrings, pendants, necklaces, brooches, Pins, Body Jewelry, Toe Rings, and Boxed Gift Sets. Also selling, collectibles. Kim Anderson Figurines, Precious Moments, Disney, CocaCola, Die Cast metal cars and trucks. Barbie Dolls, MA's, and Shirley Temple.
www.onlineauction.com/store/brightgems4u
http://brightgemstreasures.mybisi.com/


DraggonTagger's Cave
A Dragon's lair, A Dragon's Fire. Look Here to Find, Your Hearts Desire . A multitude of collectibles from ephemera to jewelry to handcrafted items to the kitchen sink www.onlineauction.com/store/draggontagger
A Touch of Class
Here you will find overstock & shelf pulls from a very high end Department Store. From the kitchen to the bath, indoors & out. Clothing, gifts & collectibles, something for everyone. Anything you see in their store could show up in mine & ALWAYS at least 80% off the retail price. www.onlineauction.com/store/atouchofclass

NEWS FLASH This just in............
REMEMBER THIS AT CHRISTMAS TIME......According to the Alaska Department of Fish and Game, while both male and female reindeer grow antlers in the summer each year, male reindeer drop their antlers at the beginning of winter, usually late November to mid-December. Female reindeer retain their antlers till after they give birth in the spring.
Therefore, according to EVERY historical rendition depicting Santa's reindeer, EVERY single one of them, from Rudolph to Blitzen, had to be a girl. We should've known... ONLY women would be able to drag a fat man in a red velvet suit all around the world in one night and not get lost.

Coming soon - What to do with those "oddball" presents that you really don't want or need!!

The solution is to use them..................to be continued........... Happy Holidays!