Remember when every home and place of business had ashtrays of one kind or another sitting around?
With the demise of smoking, ashtrays and advertising tobacciana items are rarely being made any more and they will, one day soon, become a hot collectible. Add to or start your collection today.
EX-SMOKERS, HOLD ON TO YOUR SMOKING COLLECTIBLES
When you quit smoking, keep your tobacciana collectibles. Tobacco stands without the top parts are good plant stands. Cigarette cases are popular as small purses that will hold a credit card, driver's license and a little money.
Tobacco tins and boxes are interesting storage containers, and the box labels and cigar bands work well for decoupage projects.
Best of all, ashtrays can be used to hold short stemmed flowers or kept in the bedroom to hold earrings and rings overnight.
A very classy Hotel Statler Ashtray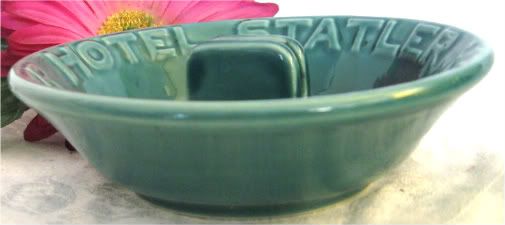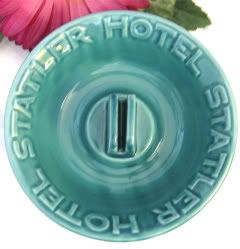 If you are a collector, visit
Supergrannys Treasures
. I have been a collector for many decades and I just must dispose of my collection.
If you see several you are interested in...send me an omail with your choices and I will do my best to give you a super bargain.
Remember buy vintage...these will never be made again....
Happy New Year....